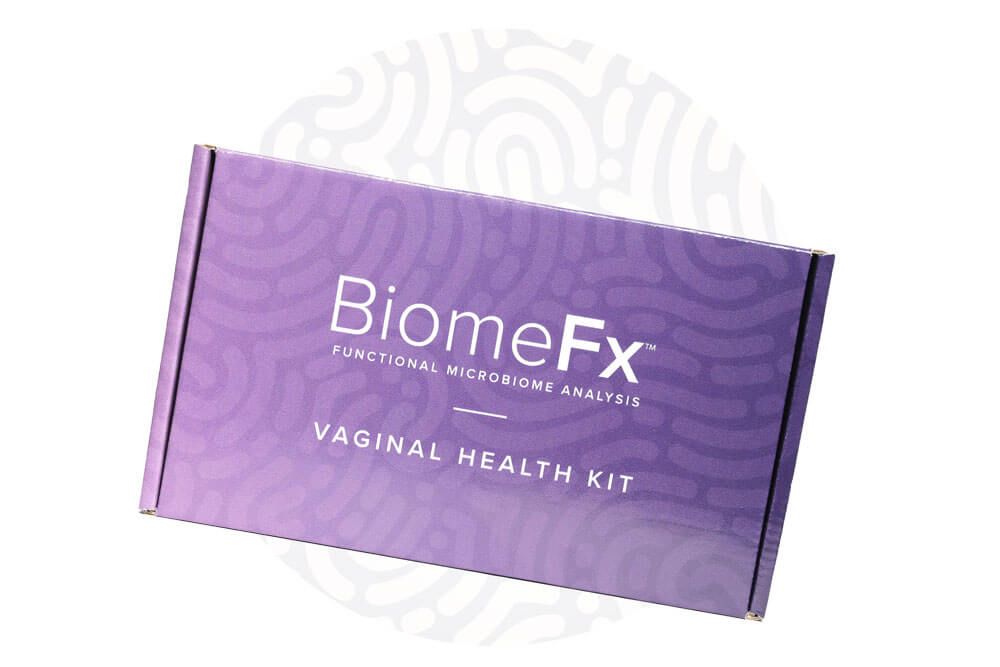 About the Test
The BiomeFx Functional Vaginal Microbiome Analysis identifies the abundance of numerous microorganisms in the vaginal microbiome. Its comprehensive report includes nutrition, lifestyle, and supplement recommendations.
Eubacterium rectale
Enterococcus faecalis
Bacteroides vulgatus
Mobiluncus spp.
coli
Bacteroides fragilis
Bifidobacterium bifidum
Prevotella corporis
Streptococcus thermophilus
Bifidobacterium pullorum
Prevotella disiens
Finegoldia magna
Candida spp.
Bacteroides dorei
Gardnerella vaginalis
Streptococcus anginosus
Bifidobacterium saeculare
Atopobium vaginae
Bacteroides uniformis
Bacteroides salanitronis
Megasphaera spp.
Ureaplasma spp.
Prevotella bivia
Bacteroides salyersiae
Bifidobacterium gallinarum
Bacteroides_sp_D20
Lactobacillus spp.
Bacteroides barnesiae
Streptococcus salivarius
Bacteroides cellulosilyticus
Staphylococcus spp.
Who it is For
Women who want to assess their vaginal microbiome and overall vaginal health. It may be particularly useful for women with recurrent vaginal infections or other vaginal health concerns.